Many of us often feel confined by the confines of our primary employment, experiencing a sense of being trapped in the daily grind. Do you feel the same too? 
However, with a touch of ingenuity and strategic thinking, earning side income in Malaysia becomes a viable choice.
Once this additional side income in malaysia is accessible, allocating it prudently to ensure its enduring benefits becomes imperative. Continue reading our article to find out some popular side hustles in Malaysia and start earning money online!
Why Is Having a Side Income Important in Malaysia?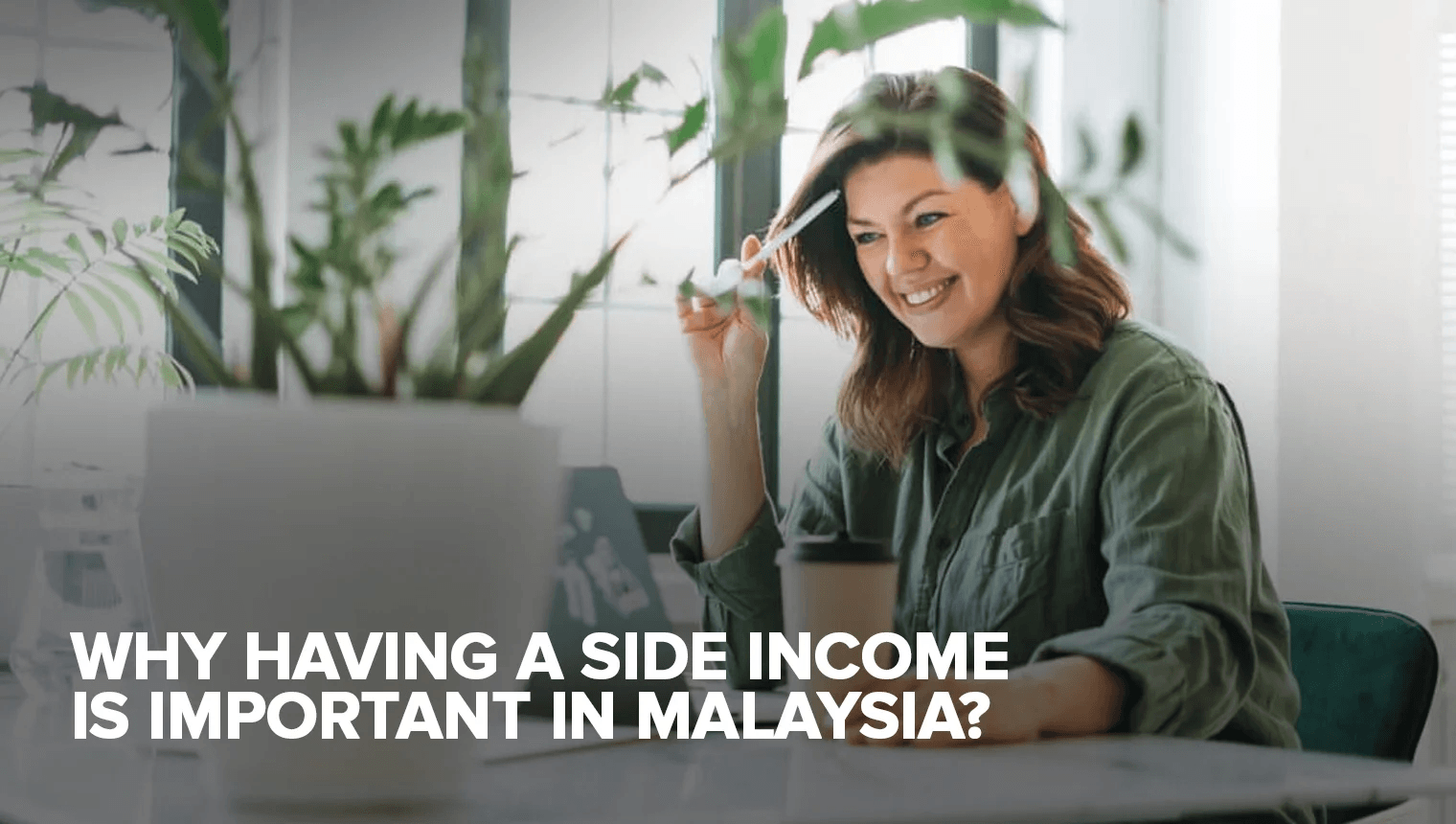 Having an additional income in Malaysia offers several benefits to individuals and society as a whole. With the rising cost of living, you might seek additional side income in Malaysia to fulfil your desires and cope with high financial commitments. 
Earning money online in Malaysia at the side is a buffer, allowing you to meet your monthly expenses and still indulge in activities like dining out and travelling. 
Furthermore, it acts as a financial safety net during emergencies, providing immediate funds for unexpected situations such as illness, accidents, or car damage. 
Given Malaysia's uncertain economic climate, having extra income is a preparatory measure to mitigate the impact of inflation, recession, and potential job losses, making it an essential resource for financial stability.
10 Best Ways to Earn Side Income in Malaysia
In today's uncertain economy, a side income is crucial. Malaysia offers many ways to earn extra money. Whether you have specific skills, time, or other resources, there's an opportunity for you. Here are 10 top ways to earn more extra money in Malaysia.
1. Engage in Affiliate Marketing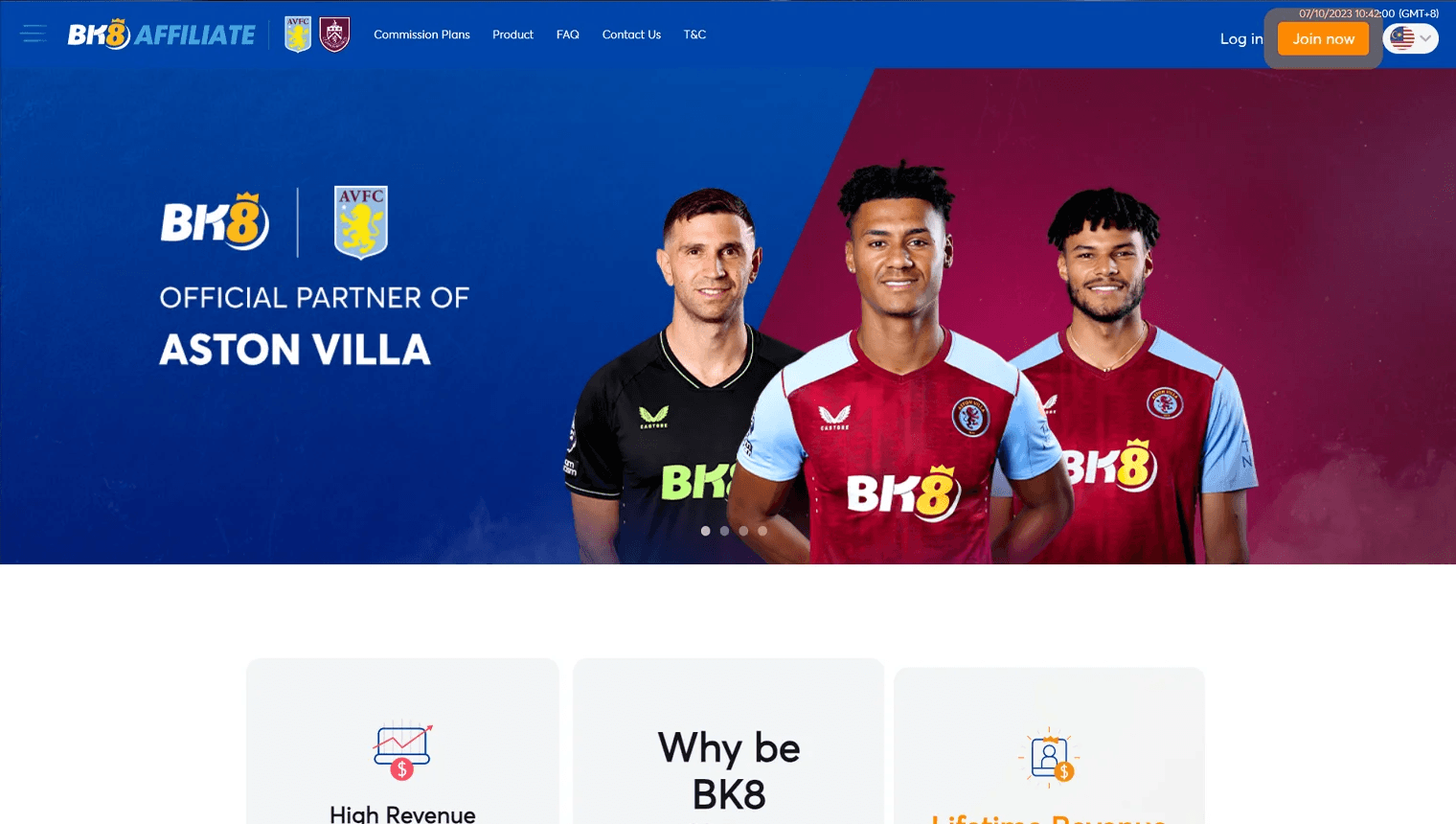 Affiliate marketing offers another avenue to earn money online in Malaysia and monetise your website traffic. It's equally effective on popular social media platforms such as Instagram, Facebook, and YouTube, provided your account has a substantial following.
Here's how it operates: You recommend a product or service to your audience, providing them with a unique URL (referred to as your affiliate link), which you can share on your website or social media. You earn a commission each time someone makes a purchase through your link.
It's a way for businesses to share their profits with you. Numerous prominent brands in Malaysia, including Lazada, Agoda, and Zalora, offer affiliate programs for individuals to sign up and start earning commissions. Even smaller local businesses participate in affiliate programs. 
For instance:
Exclusive tips:
BK8 Online Casino presents a captivating chance with its profitable affiliate initiative, granting affiliates an ongoing revenue stream as they refer customers to BK8. You can even earn a commission up to 45%!
(Read more about the top 10 affiliate programs in Malaysia.)
3. Earning Extra Income by Running Simple Errands
If you have the flexibility to take a few hours off from your primary job and generate side income and earn money online in Malaysia, you can generate additional income by assisting with errands or making deliveries for individuals or businesses facing time constraints and in need of assistance.
You can utilise a platform like GoGet to connect with people seeking assistance.
What exactly will you be doing? You'll be lending a hand with various errands, including delivering food, transporting flowers, collecting a birthday cake for a busy parent, conducting one-time stock checks for retail stores, and more.
How much can you make?
The amount you can earn has no fixed minimum or maximum since it depends on the number of tasks you complete. According to GoGet's website, a 'GoGetter' can earn up to RM3,000 monthly.
Your earnings primarily hinge on the generosity of the 'job posters' regarding tips for each task. GoGet typically deducts 15% of your tips by default, meaning you receive 85% of the tip amount.
Furthermore, as you complete a certain volume of tasks, GoGet reduces its share of your tips. For instance, after you've completed RM350 worth of tasks within 7 days, you receive a 5% bonus for new tasks claimed, boosting your share to 90% of the tip amount until the bonus period expires.
4. Renting Out Your Room or Property
Your property won't generate income on its own, so why not put it to good use?
Whether you have that spare, fully furnished bedroom that often sits vacant or you've acquired a second property with no concrete plans, consider renting it out.
Regardless of your path, renting out your space can significantly reduce your monthly mortgage commitment and provide you with extra funds for spending or investment. 
On the other hand, if you occasionally need the space or are willing to go the extra mile to maximise your earnings, Airbnb is an excellent choice.
In Malaysia, Airbnb hosts welcomed over 1.5 million guests in 2020. The platform connects you with a vast global user base, eliminating the need for marketing expenses, and charges a mere 3% per booking.
Additional benefits include the flexibility to choose when your space is available for rent and the chance to meet new people while enjoying a taste of being a small-scale hotelier.
Even if you only earn a modest RM80 net per night and successfully rent your space for 14 nights a month, that adds up to a total of RM1,120 per month. Suppose your monthly loan repayment is RM2,500; in that case, your earnings will cover 44.8% of your loan!
Consider the potential if your space is exceptional and can generate more than RM80 net per night or if you secure full bookings for several months each year. You stand to achieve a substantial income, potentially surpassing traditional rental income.
5. Exploring Freelance Opportunities
The gig economy in Malaysia has seen a 31% growth spurt. Your skill set might hold untapped potential as a valuable income source on the side.
Do you have writing, design, accounting, marketing, web development, app creation, or administrative and customer support skills? Why not use these skills to earn money online in Malaysia?
Many local and international companies seek skilled freelancers to handle various tasks. These tasks range from one-time projects to part-time contracts or more extensive commitments.
Consider checking out online freelancing platforms based on your expertise to gauge your potential side income: Upwork.com, Freelancer.com, and Fiverr.com, which specialises in smaller-scale jobs, with offers starting at $5.
As for local Malaysian platforms, while they do exist, they may not have gained substantial traction yet. Job listings may be intermingled with permanent positions, making it challenging to pinpoint specific opportunities.
Regarding earnings, your freelancing income is a product of various factors: your expertise, the quality of your work, your industry, your pricing strategy, and your client acquisition skills. 
Start by crafting a compelling, well-defined profile showcasing your skills, experience, and why you'd be an excellent fit for potential clients.
6. Starting Your Own Website or Blog
Are you an expert in your field or passionate about a particular hobby? If you possess knowledge or skills that can benefit others, creating a blog could be a source of income for you.
The possibilities are endless when it's your site to make it a side income malaysia. However, it's recommended to select a niche and stay focused. Choose two or, at most, three topics to provide valuable content for your target audience. Specialised sources of information are often seen as more reliable and in-depth, attracting a loyal following.
The ultimate goal is to raise awareness of your brand, content, or products and build a loyal audience. To achieve this, create content that entertains, inspires, or offers useful information, or ideally, a combination of all three.
Once you establish a steady stream of web traffic, there are various ways to earn money online in Malaysia and monetise your blog, starting with ads and affiliate links. Some bloggers even develop products like physical goods, ebooks, and courses or offer speaking engagements.
(We have included in our article "How to Make Money With BK8 Affiliate Marketing Program | Top 9 Professions" how bloggers or website owners can earn high income with the BK8 affiliate program.)
For instance, a figurine maker blogging on figurine-making techniques can boost product sales. They also offer paid online or offline classes. A career coach sharing insights can attract more coaching clients and eventually develop online courses, organise paid seminars, and become a paid speaker.
How to Get Started and Earn Money Online in Malaysia:
You'll also need a domain name and web hosting.

Highly optional: a web design theme (there are ready-made themes available for purchase).
Tip: For a zero-cost approach, consider using platforms like Wix, Blogspot, or WordPress. Each has its unique web address format.
Recommended Options:
Domain name: As low as RM4 per month (services like GoDaddy, Namecheap, or 1and1).

Web hosting: Starting as low as RM15 per month (some providers, like Bluehost, even include a free domain).

Web design theme: Optional; you can start with a free theme and upgrade to a paid one as your website gains traction.
7. Utilise Display Ads on Your Website
One of the quickest ways to earn money online in Malaysia is to monetise your active website by incorporating Google ads through Google AdSense, the most renowned blog advertising network. Google AdSense is an intermediary between you and advertisers, facilitating the display of relevant ads on your site.
You earn revenue when a reader clicks on your Google ad. To optimise your earnings through display ads, strive for:
High-quality, unique, and valuable content (such as how-to guides and tips).

Consistent growth in website traffic.

Ensuring your site loads quickly and is mobile-responsive.
As your website traffic expands, you may also attract businesses interested in advertising directly with you. For instance, a child-focused company may wish to display ads on your parenting blog and offer a fixed monthly payment for a specified period, such as 12 months.
8. Transform Your Expertise into Online Courses
Earnings Potential:
When it comes to online courses, your earning potential has no bounds. Your income is directly tied to the quality of the courses you create. 
To further illustrate how to earn money online in Malaysia through this side hustle Malaysia, consider the success stories you can easily find online, like that of a 25-year-old course creator who raked in USD66,000 in a month by teaching programming and app development.
Online Platforms to Attract Students:
There are user-friendly online learning platforms where you can upload your courses, including:
Udemy (20+ million students): As a Udemy instructor, you receive 50% of the revenue for purchases made organically through Udemy. If the purchase results from your marketing or promotion efforts, you secure 97% of the revenue.

Skillshare (4+ million students): Skillshare operates on a subscription basis. Your compensation varies based on the number of minutes your course is watched by Premium Members. 

Teachable (7+ million students): Teachable sells courses individually and offers four pricing plans for teachers, including a free option. If you opt for the free plan, Teachable deducts USD1 plus 10% of your course fee, in addition to 2.9% and USD0.30 for payment processing fees each time your course is purchased.
9. Selling Homemade Food & Snacks Online
If your colleagues often gather around your desk to savour your delectable homemade treats, or if your friends eagerly await your dishes at potlucks, it's time to transform your hobby into a money-making venture and earn money online in Malaysia. 
Consider the story of a Malaysian woman making (and probably earning even more now) RM20,000 per month by selling cookies as a side income.
Speciality websites such as Kravve, Food Connection, and ShaFoLo (available only as a mobile app) serve as online marketplaces for homemade food and snacks. By joining these platforms and paying a 15% commission on your sales (ShaFoLo currently doesn't charge any fees from sellers), you enjoy several advantages:
They manage payment collection and handle shipping of your products.

You're not required to provide them with large stock quantities. They pick up your packaged items and offer free delivery to your customers.

These platforms have established web traffic and a social media following, which you might not have when starting. 
10. Recommend a Friend for a Job
Businesses incur significant costs when they make hiring mistakes. Therefore, they try their best to avoid errors and attract the right talent. 
It's akin to playing matchmaker between two friends who are unaware of each other's existence but seem perfect for each other, guided solely by your instinct! Explore the websites listed below to connect your friend with a job opportunity.
If your friend and the job prove to be a great match, you'll be rewarded with a referral fee, which you can count as a way to earn money online in Malaysia. How much you can earn depends on your friend's eventual salary. The higher their agreed-upon salary, the greater your referral fee. Seekers.com.my provides an example to illustrate this.
Earning money through job referrals may not be as recurring as other methods on this list, as your circle of friends is limited. Nevertheless, it might give you an extra incentive to socialise at your next networking event.
11. Part-Time Babysitting
Numerous busy working parents throughout Malaysia require an extra pair of hands when it comes to looking after their young children. Many will pay a fair rate to find a reliable and caring childcarer or babysitter.
If you have the necessary experience to earn money online in Malaysia and are willing to care for young children during your free time, all you need to do is start promoting your services and availability!
Earnings Potential:
Based on my analysis, the basic hourly rate ranges from RM20 to RM35. Of course, parents with varying financial circumstances and specific requirements will offer different rates. Some may expect you to prepare meals for their children, read to them, or assist with homework during your care.
You can determine the value of your time and consider what additional benefits you can provide if you wish to charge a higher rate.
Online Platforms to Attract Clients:
If traditional methods like neighbourhood or condo notice boards haven't yielded results, you're lucky because the internet has you covered. Here are some websites where you can find babysitting opportunities in Malaysia and the best part is they don't deduct a commission from your earnings:
The growing standard of living leads to an escalation in commodity prices, which a stagnant salary rate may fail to keep up with.
My advice for success in your side hustle is to:
Align Your Side Hustle with Your Skills and Passions

Assess Your Available Time

Develop a Robust Business Plan

Define Your Income Objectives
As a result, creating side hustles Malaysia becomes crucial in addressing the daily expenses, particularly for families. Consequently, individuals are compelled to seek additional income through side jobs outside their regular working hours to ensure their financial well-being.
How to earn RM300 per day?
It is not as hard as you imagine to earn RM300 per day. All you need is to consider your skills and availability. For example, you can freelance, sell products online, engage in affiliate marketing, rent out a room or property, do food delivery, offer online tutoring, participate in online surveys, work part-time jobs, or explore gig economy opportunities. 
Just ensure to remain consistent in your effort. Remember that dedication is essential to reaching your daily income goal.
How do you start a side hustle?
To begin a side hustle, here are five important stepping stones for you:
Align your side hustle with your skills and passions.

Establish your available time commitment.

Craft a robust business strategy.

Set clear income targets.

Understand the legal requirements.
Which side hustle is the easiest to start?
Any side hustle in Malaysia is easy to kick start as long as you leverage your current skills and passion to earn money online in Malaysia. Freelancing is the easiest way to boost your income and rightfully claims a prominent position on any roster of uncomplicated side hustle concepts. Freelancers complete projects for one or multiple clients on a per-project basis, and you can flexibly manage it during your free hours.
What are the best ways to earn extra money online?
Some of the best ways to make extra side income in Malaysia that require minimal upfront costs:
Engage in online freelance opportunities.

Evaluate websites and applications.

Acquire proficiency in AI tools.

Participate in paid surveys.

Generate income through your blog using affiliate links.

Market your creations on Etsy.

Independently publish an e-book.

Generate advertising revenue from your blog or YouTube channel.
There a lot of affiliate marketing program available in the market. The important thing is you should always choose the best affiliate marketing program such as BK8 Affiliate that offer highest commissions to members and better features!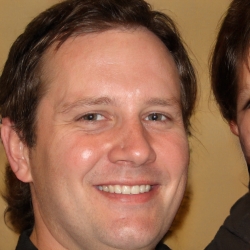 Latest posts by Travis Bishop
(see all)