How to Increase Affiliate Link Clicks with These 6 Simple Strategies
Learn How To Make Money Today!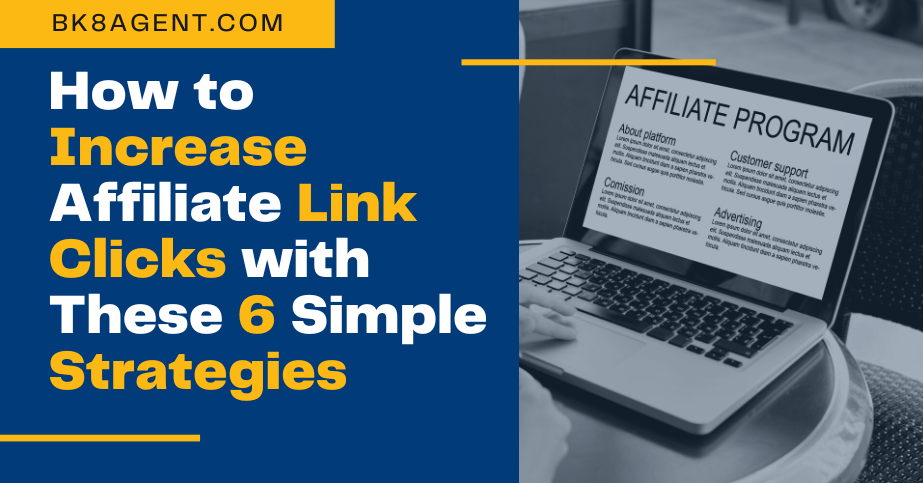 Every affiliate receives a set of one-of-a-kind URLs, often known as "affiliate links." Affiliates' referral traffic to advertising sites may be attributed to them due to the tracking information contained in these links. This tracking information contains the affiliate's one-of-a-kind ID or username, which enables the traffic to be tracked back to the affiliate program.
Affiliates are entitled to commission payments if site visitors follow the links they provide and engage in particular behaviours that result in financial gains for the advertisers. The more visitors who visit your site via your affiliate links, the more likely it is that some of them will end up making a purchase. In order to successfully complete this task, please keep the following recommendations in mind:
#1. The Relevant Ad Is Shown With The Appropriate Content
The click-through rate (CTR) of an online advertisement might be increased by carefully putting relevant affiliate links including banners inside the content that is being targeted. Putting up an advertisement for web hosting after a section on internet marketing is another excellent example, as is putting up a BK8 ad on your blog.
A greater click-through rate (CTR) may be accomplished via the combination of content marketing and the strategic positioning of appropriate banners as well as links on relevant websites.
In conclusion, there is no one single best place to position advertisements since there is no silver bullet. Conducting a number of experiments in order to identify the course of action that will result in the most favourable outcomes is the most effective method for achieving one's goals.
#2. Focus on Creating Valuable Content, Not Pushy Ads
Mistaking a hard sell for content is a typical blunder made by those considering joining an affiliate marketing organization. It's only natural to prioritise prominent adverts with a heavy sales pitch when your primary goal is to encourage site visitors to take action. It's a bad idea, unfortunately.
Now more than ever, ad fatigue is a real problem for many people due to the saturation of advertising in online spaces. Large, colourful, and strong advertisements are less effective than they formerly were. Making content that is related to the product or topic you are promoting is more effective.
Create instructional and useful material regarding anxiety and stress management, for instance, if you're marketing affiliate items linked to herbal cures for these conditions. Next, add a product suggestion to your informative piece.
By providing useful information rather than pushing an agenda, you may win over your audience's support. Also, you'll see an increase in your readership numbers thanks to this method.
#3. Provide Customers With Special Offers And Discounts
It is crucial that you provide your readers with a purpose to utilize your affiliate connections when they make purchases. One tried-and-true strategy is to provide coupons and sales that can only be found on the web. Customers who make purchases on the product page via your affiliate link will immediately be considered eligible for any discounts or offers that are presently being offered on that page.
You may either develop landing pages on your website in order to raise your income, or you can utilize call-to-action buttons on your website to promote sales and discounts. Adding information like this to your website can help you climb higher in search engine rankings.
You may also provide a link to them in your electronic newsletters or on your accounts on other social media platforms. However, you need to check with your affiliate programmes to see whether they allow such phrasing on their links. You need to get on this right now.
#4. Facilitate Access To Your Affiliate Links for Site Visitors
Affiliate links need to be prominently displayed in online content and blog posts. This involves making sure the links are front and centre as soon as a reader enters the page to increase the likelihood of a click. Keep in mind that no one will read your call to action (CTA) and links unless they find them incredibly useful.
Hiring experienced writers is a terrific option if you lack the skills necessary to produce high-quality material. They can design engaging articles with just the perfect combination of words to get readers to follow the links.
It's also a good idea to make your hyperlinks more noticeable than the regular text. They are expected to be highlighted in a distinct hue and be emphasized as the norm. After all, exposure is crucial for generating interest in your affiliate links and ultimately, clicks.
#5. Create New or Update Existing Product Reviews
Reviews are given a great deal of importance. Before making a purchase, around 93% of customers will first look at online product reviews that have been posted on various websites. Your reviews have always had the ability to attract new readers while simultaneously proving your reputation and competency in the subject matter that you cover. In addition, you are correct in the premise that you made. They may also increase the money generated by your affiliate programme.
The reviews have to be honest and based on facts. Building strong relationships is essential to being successful in affiliate marketing. One five-star rating given to a product that would be generally considered to be simply ordinary is all that is required to destroy the faith of your audience. Review the past assessments that you've prepared to ensure that your perspectives have not changed in the meantime.
#6. Use All of the Company's Promotional Tools to your Advantage
There are a lot of affiliate programmes that provide affiliates with free marketing resources. Website banners, sales sheets, logos, instructions for their use, email templates, sample product text, and more fall under this category.
Including these images on your site and a link to a conversion-optimized landing page can increase your chances of a sale. Get in touch with the associate programme coordinator to talk about where on your site ads might work best.
There a lot of affiliate marketing program available in the market. The important thing is you should always choose the best affiliate marketing program such as BK8 Affiliate that offer highest commissions to members and better features!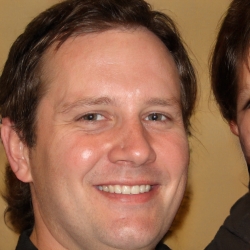 Latest posts by Travis Bishop
(see all)