Learn How To Make Money Today!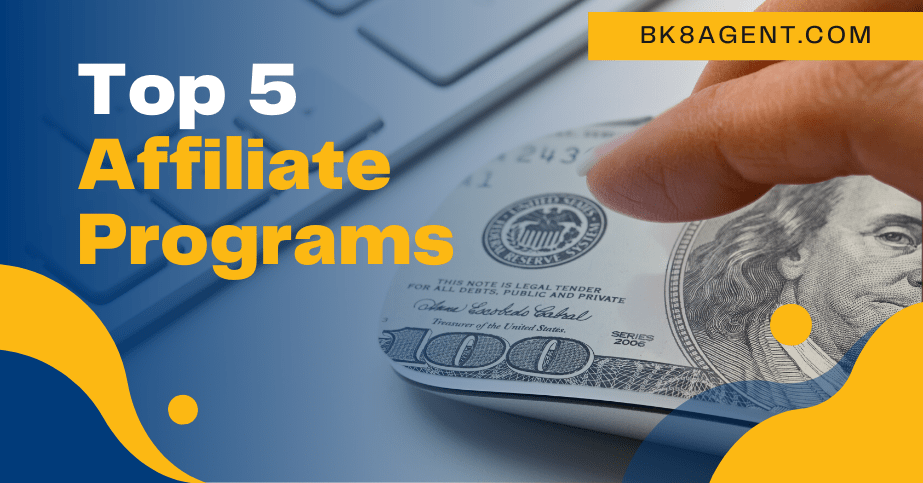 Selecting a trustworthy affiliate marketing program is crucial to your success in the field. Depending on the kind of material you want to publish, you may choose from a number of affiliate marketing schemes. Of course, affiliate programs like those run by eCommerce websites can be utilized by almost every creator, no matter their niche.
However, most affiliate programs are for niche products/services that do not target the general market. In this article, we will take you through some of the leading affiliate programs in Malaysia that you can join to start making money online.
This is the most popular affiliate marketing program on the internet right now. It's a tool that any kind of content producer can use. Amazon has over 350 million products, so it is easy to find a couple of products you can recommend to your audience as long as they are relevant to the content.
Most popular YouTubers, including Mr Beast, MKBHD, Ali Adal, and Jay Shetty, earn hundreds of thousands of dollars from Amazon's affiliate program. Its commission rates range between 2% and 20% depending on the products you intend to promote. The only downside is that Amazon's paying cycle is 60 days, which is way too long for some creators.
You also need to make at least $10 before withdrawing your earnings. The payment methods that Amazon uses to pay their affiliates include checks, direct deposits, or Amazon gift cards. Your choice of approach may be based on whatever is most practical for you.
ClickBank runs one of the most popular affiliate programs that appeal to almost every niche. ClickBank's affiliate network works particularly well in the following markets: business and finance; arts and entertainment; travel; sports; eco-friendly items; and homeowners and gardeners. You may join their affiliate network and begin making money immediately if your material is relevant to these fields.
ClickBank has one of the most rewarding affiliate programmes on the web. Affiliates are paid a commission Between 50% and 70% of the revenue generated from their referrals. ClickBank also issues weekly and Bi-weekly payments, making it ideal for creators who are not patient enough to wait months before receiving their commission.
The payment methods that ClickBank uses to pay their affiliates include Payoneer, wire transfer, check, and direct deposit.  Depending on where you are, choose any one of these.
eBay's affiliate program has been around for a couple of years. With this program, affiliates can earn by promoting products that sellers list on the platform. As an eBay affiliate, you'll be dealing directly with eBay and its offerings, unlike with the majority of the other affiliate marketing programmes on our list. There may be some interaction with sellers, but your major connection will be through eBay.
eBay also offers some of the highest commissions in the industry. Affiliates on the eBay partner network earn between 50% and 70% of the revenue generated from their referrals. Naturally, the sort of things you promote in your articles will determine the size of your commission. Unlike Amazon, eBay has a monthly payment cycle. Affiliates usually receive their commission on the 10th day of every month.
The only downside of eBay's affiliate program is the payment methods they support. Currently, they only have two payment methods; PayPal and direct deposit. So, you need to ensure these methods are supported in your country before signing up for their program. Your account should also have made at least ten units of your country's currency (i.e., $10) to withdraw.
Because of the affiliate manager and other helpful tools provided, this affiliate marketing programme is ideal for those just starting out. It's highly recommended that new content creators join GiddyUp, since it is one of the most trustworthy affiliate networks available.
The sorts of referrals they get determine the commission they receive. So, you need to check out their affiliates program page to know the exact commission you will earn depending on the kind of referrals you intend to send to their site. Regarding payments, GiddyUp pays its affiliates on the 1st and 15th of each month.
The supported payment methods for this affiliate program include foreign bank transfers, ACH, and checks. Before signing up, you need to confirm if these methods are supported in your country. It should also be noted that withdrawing is only possible if you have at least $25 on your account.
#5. BK8 Affiliate Program
Among these affiliate programs, this is among the top choices. It can be utilized by any content creator with an audience interested in online gaming, casinos, and gambling. So, even if your content is not related to online casinos, you can join this program because almost every niche has an audience with people interested in some form of gambling.
It is currently the most popular online casino affiliate program in Malaysia and several other Asian countries, including Singapore. With BK8, Affiliates are paid at the end of every month all the money they earned within that month. If you run into problems while utilising their affiliate programme, their helpful support staff is there to assist you.
It should also be noted that affiliates don't have to pay fees to participate in this program. Signing up is absolutely free. Another benefit of joining BK8's affiliate program is that you will earn a lifetime commission on every member you refer. This allows affiliates to continue earning from their referrals as long they keep playing games on the site.
Some of the best ways to generate money online are via affiliate marketing programs in Malaysia like the ones listed above. You can join any or all the five programs depending on your audience's interest. The most important thing is to recommend products/services that are relevant to your content. 
There a lot of affiliate marketing program available in the market. The important thing is you should always choose the best affiliate marketing program such as BK8 Affiliate that offer highest commissions to members and better features!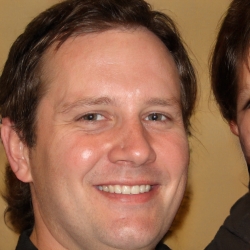 Latest posts by Travis Bishop
(see all)