The Trend to Make Money in 2023
Learn How To Make Money Today!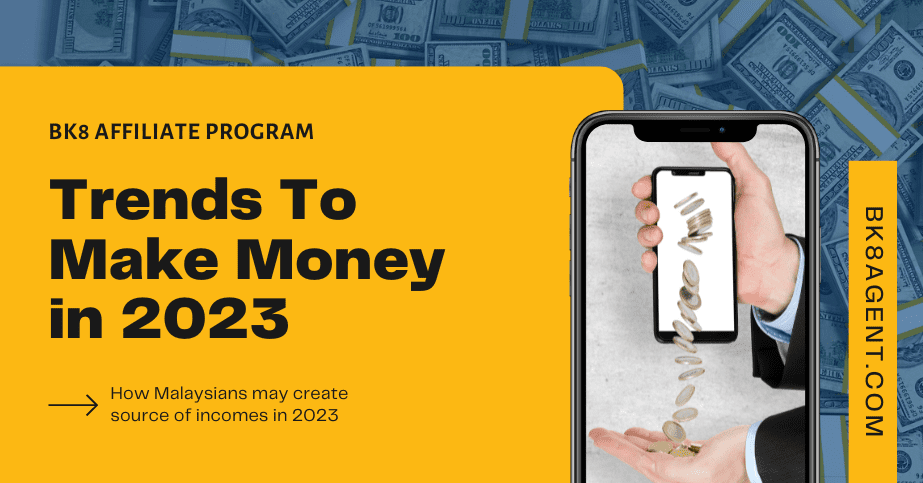 In the year 2023, there will be several opportunities to make money online. However, affiliate marketing is one of the tested strategies and has been working since the early days of the internet. Affiliate marketing is a great way to generate money online without having to invest in inventory. This makes it one of the most convenient ways to generate extra income since you don't have to deal with inventory and customer support tasks.
In this article, we will share with you everything you need to know about affiliate marketing and how you can get started if you are in Malaysia or anywhere in the world.
What is Affiliate Marketing?
It refers to the process of marketing products or services of a third-party merchant and earning a commission from the sales generated from your referrals. Most YouTubers and bloggers generate most of their income from affiliate marketing. Affiliate marketing may be so lucrative that some people rely on it instead of Google AdSense for their income.
However, earning from affiliate marketing doesn't necessarily require one to be a blogger or YouTube. You can also make money from affiliate marketing by sharing affiliate links on your social media channels, including Twitter, LinkedIn, or Instagram. All you need is to have followers/audience that benefits or believes in your content.
How to Get Started with Affiliate Marketing?
At this point, you might be asking yourself what you need to do to become an affiliate marketer. Let's share some of the common steps that most creators use to earn from this marketing model.
Step #1: Build a Loyal Audience
As we shared earlier, you must have an audience if you want to make money doing affiliate marketing. The platform on which you build the audience largely depends on your skill and where you expect to find the audience that will easily connect with your content. If you trust your writing skills, creating a website(blog) or sharing your written content on LinkedIn and Medium is the way to go.
If you are comfortable on camera, creating and sharing videos on YouTube, Instagram and Tik Tok is the best option. The good news is that any of these skills can be learned. There are plenty of courses you can take on platforms like Udemy or Coursera that will help you become a better writer, video editor, photo editor, etc.
Besides creating content, you should also learn the dynamics of how these platforms work and how your content can reach more people. For instance, if you decide to create a blog, you need to learn how to optimize your content for search engines because the biggest percentage of website traffic comes from search engines. So, SEO should be one of your top priorities if you want your blog to succeed.
Make sure the material you provide is useful to your target demographic. When people learn something from your video or article, they will most likely share it with their friends on social media, which will further enhance the growth of your audience. If your readers find your information useful, they are more inclined to back you.
Step #2: Sign up for an Affiliate Marketing Program
Affiliate programs may be found by the millions on the web nowadays. Most of the popular brands in different industries have affiliate marketing programs that you can take advantage of depending on your niche. For instance, if you are into online gaming, BK8's affiliate program is one of the best affiliate programs to join (more about this later).
But before signing up for any affiliate program, it is always best to learn more about their terms and conditions and revenue sharing plan. If it is a popular affiliate program, take some time off to check out its reviews to learn more about the experience of its current affiliates.
Step #3: Start Sharing Links in your Content
The final step to earning money from affiliate marketing is sharing affiliate links within your content or adding them to the video description/caption (for those on YouTube and Instagram). If your followers use these links to buy the advertiser's products, a percentage made from the revenue generated is shared with you.
Your job is to make posts that make people want to click on those links without even thinking about it. However, make sure your recommendations are genuine; that is why promoting products/services that you believe in is important. You should also not shy away from telling your audience to purchase products through your affiliate links to support you.
Those are the three typical steps you will go through to earn from affiliate marketing. The period it takes to start earning from affiliate marketing largely depends on your effort, consistency, and the value your audience finds in your content. But if you already have an audience, you can start earning as soon as you join an affiliate marketing program.
As we shared earlier, BK8's affiliate program is Malaysia's best online casino affiliate program. If you are a content creator with an audience that seems to love online gaming, joining BK8's affiliate program is a no-brainer. BK8 is also a popular and trusted online casino that offers a wide variety of online casino games, including sports betting, live casino, fishing games, slots, and more.
Why You Should Join BK8's Affiliate Program?
Monthly settlement with a fast payout:

Affiliates are paid at the end of every month all the money they earned within that month.

Support from professional affiliate managers:

BK8 has a reliable support team that will help you if you find challenges using this program.

Risk-free partnership:

You don't have to pay fees to participate in this program. Signing up is absolutely free.

Lifetime revenue on every member you refer:

Affiliates will continue earning from their referrals from all the revenue BK8 generates from them.
You can register now using this link to get started.
There a lot of affiliate marketing program available in the market. The important thing is you should always choose the best affiliate marketing program such as BK8 Affiliate that offer highest commissions to members and better features!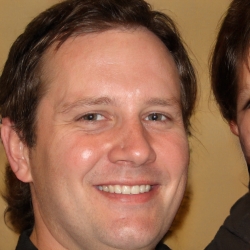 Latest posts by Travis Bishop
(see all)